Patio through a kitchen. This project came about as a result of the homeowner having struggled to find anyone willing to even quote. The challenge was all the material had to be brought in and out through the kitchen.
Warwick New Gardens is never afraid to examine a challenge.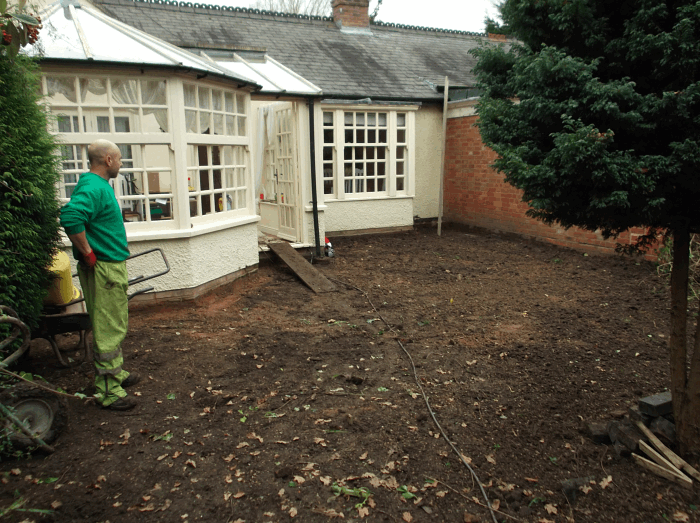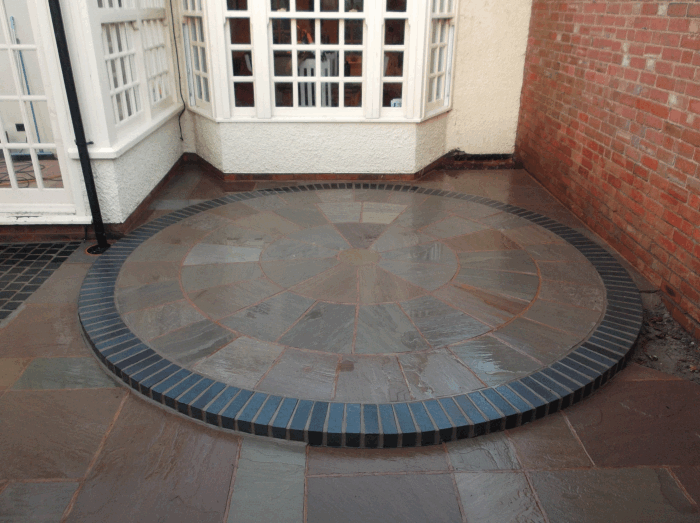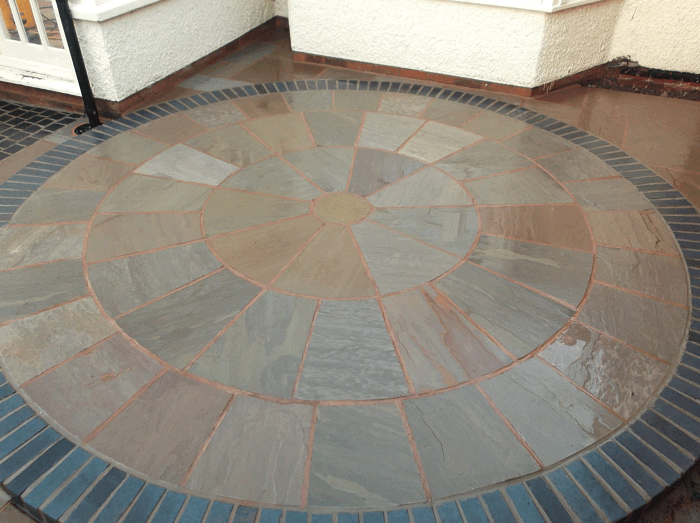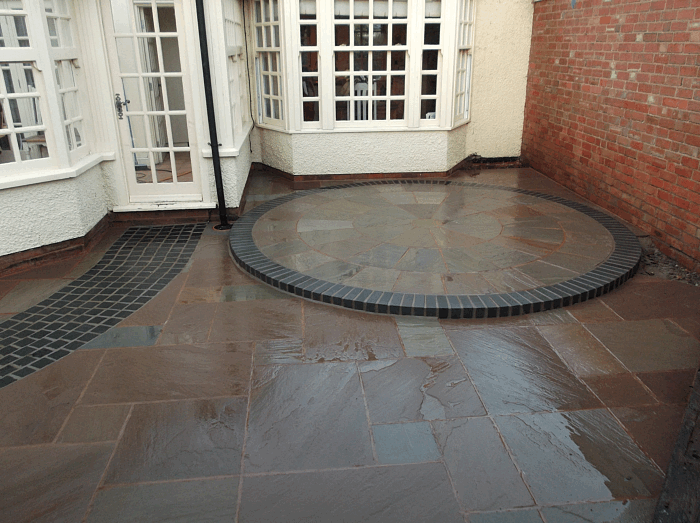 The existing tree incorporated in to the new design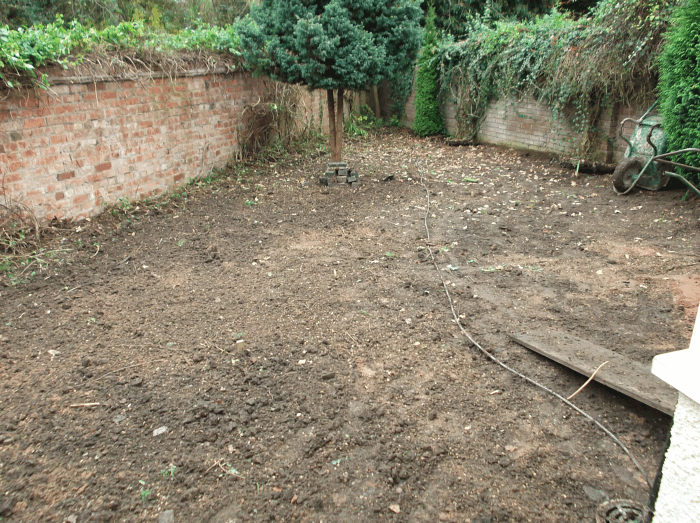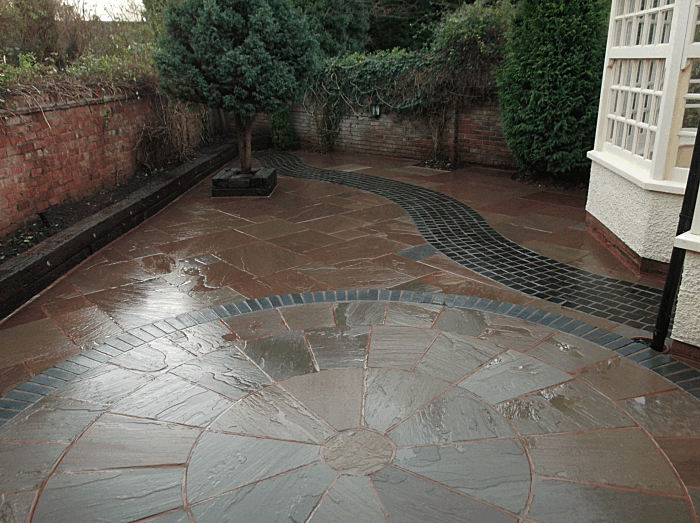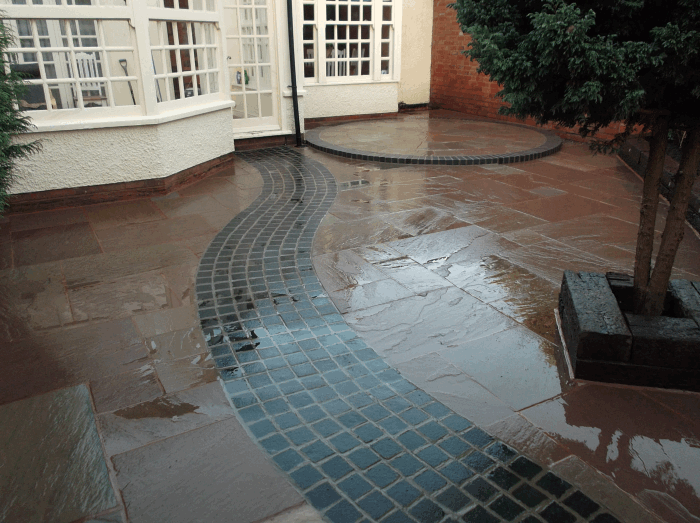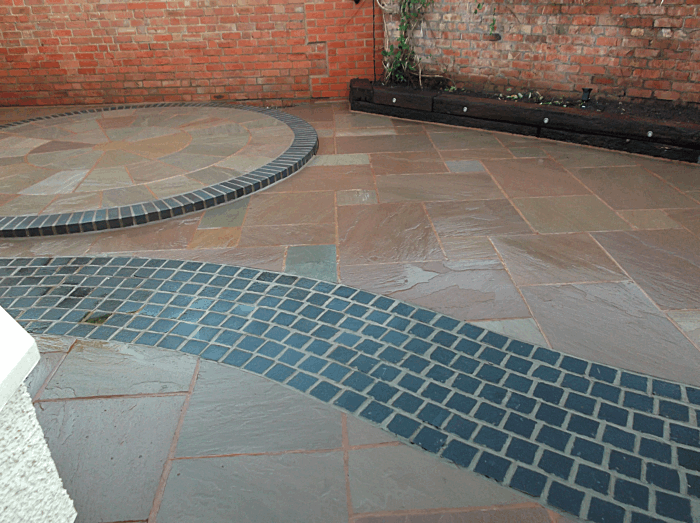 Quality Excellent
Charlie and Stu transformed our pebbles and heather back yard into a fantastic usable space. High quality workmanship coupled with great attention to detail means I have no hesitation in recommending Warwick New Gardens to anyone considering a new garden project.
Sally S.
Shrewley